I have good news and I have bad news.
The bad: I (FUCKING) gained 2.25 pounds.
The good: To take action against gaining and not completely derailing, I'm making my step goal everyday. EVERY. DAY.
Today is the 2nd day in a row. I have zero intentions of stopping.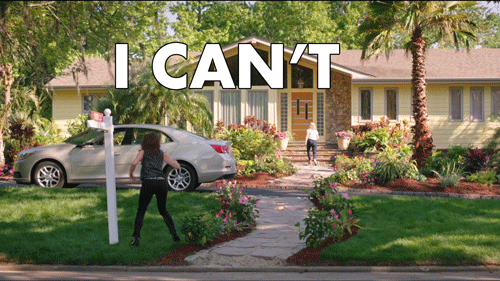 Strange thing, though: the second I start exercising, my appetite slows significantly. I eat around 1,300 if I stay on track.
Friday morning, I drank a Fit & Active protein shake. I went to the gym and came back. I ate a normal meal afterwards. Wasn't starving. Tiredness went away.
I've been trying to be more nutrient dense: this time around, I'm trying to lay off so much of bread.
If I do have bread, it's once a day. For breakfast, I've been having two eggs and a cup of frozen, chopped broccoli. I have more frozen veggies/veggies around, too.
I'm extremely picky if I eat a Healthy Choice/Lean Cuisine. I tend to only get the "steamers". They've improved significantly. Protein + Fat = Full and satisfied Allie.
Coffee Is Thy Enemy
I shouldn't say absolute enemy, but I realize what coffee does to me: if I drink a 32oz from Dunkin Donuts, even if it's just milk only, I tend to "void" and then feel super hungry. I shouldn't be drinking THAT much.
What I did yesterday and today was get a 20oz coffee. The right amount I need! I didn't feel "shaky" afterwards or anything.
By the way, guys: please warm up and stretch afterwards. If you're reading this and are just starting out, do it. Your body will thank you. Maybe you'll have some soreness, but it'll be less horrendous. Trust me.